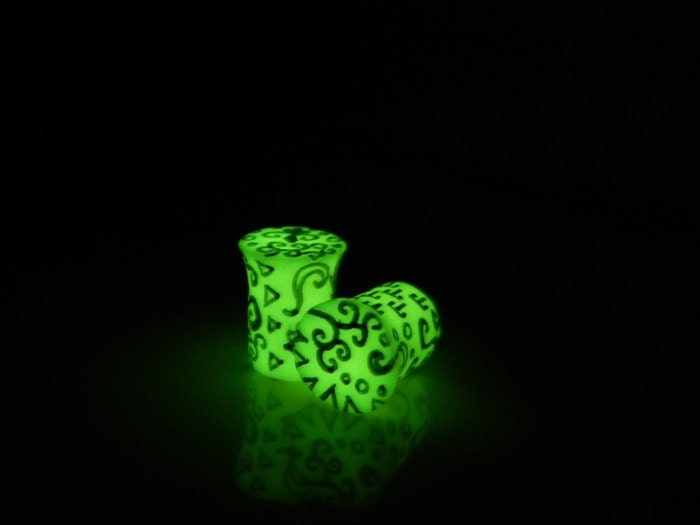 Submitter Comment: 
I found these litter stunners while looking through Etsy. And they want $20 for them…
What's awful:
Well where do I start. 
Number 1: GLOW IN THE DARK POLYMER CLAY. 
Number 2: Design drawn on with Sharpie
Number 3: The sellers description of these ear death contraptions. 
"No two plugs will ever be the same"
"Although they are waterproof, it's not great to wear them during every shower. The glaze may fog or eventually peel."
No two plugs ever the same? Fog and peel? I'm no professional, but I really don't think that's a good thing. 
How it can be fixed: Do not let these things anywhere near your ears! They're really, truly horrible. And, DEAR GOD STOP MAKING TERRIBLE PLUGS!!