Safety pin nose rings!?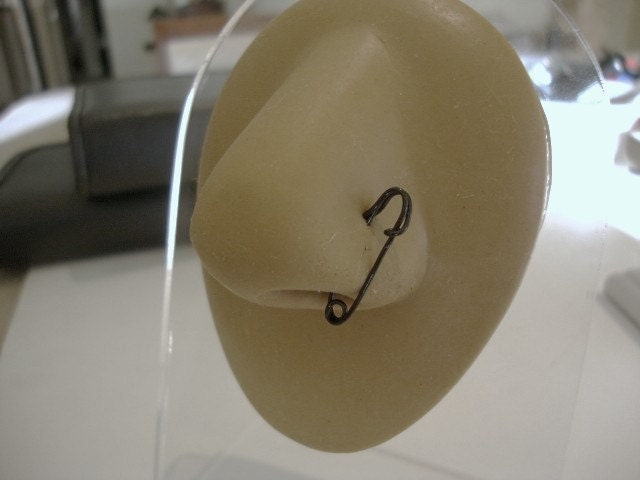 SOURCE: http://www.etsy.com/listing/62467777/nose-ringmetal-of-choicesafety-pin-nose?image_id=195044939
"This nose pin is a statement piece.This will get them talking! It's a great look!"
SUBMITTER COMMENT: Aah, Etsy, when will you ever learn? Why would you promote this? 
WHAT'S AWFUL: These gems are made out of black colored copper wire, and you can even see it chipping off in some places, and promoting the 'look' of self piercing.
HOW IT CAN BE FIXED: Not buying them, educating ignorance.