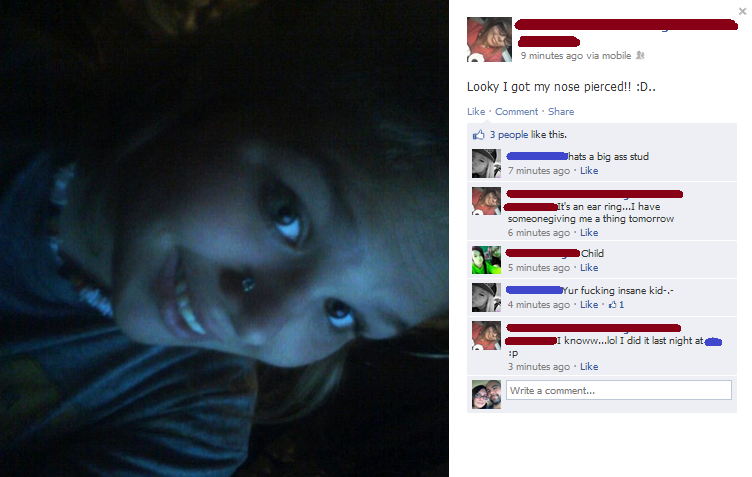 Source: My Facebook newsfeed. http://sphotos-a.xx.fbcdn.net/hphotos-snc6/199217_517789311569202_1642703267_n.jpg
 SUBMITTER'S COMMENT: I'm friends with one of my little sister's friends on facebook. As I'm scrolling down my newsfeed, I see that she got her nose pierced. 
WHAT'S AWFUL: This girl is wearing an earring in a nose piercing, which she had done at her friend's house. What's worse? She is thirteen years old. The boy who did it is fourteen. They are both underage, and did the piercing in unsanitary conditions. I shudder to think of what else they will do.
HOW IT CAN BE FIXED: Take it out, and wait until you are old enough to actually get a nose piercing.