Oh, kids on Yahoo! Answers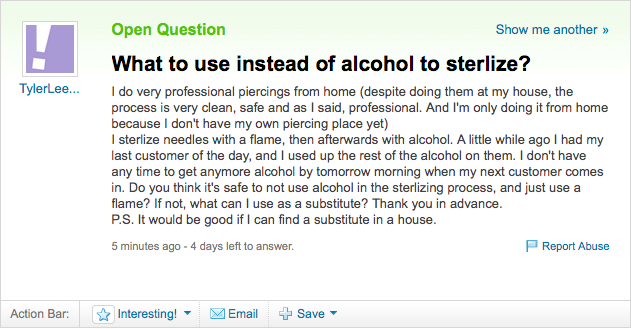 Submitter's Comment: This kid is a total professional because we all know that alcohol and flames sterilize everything.
What's Awful: The fact that he thinks he is a professional and that everything is clean and sterile when it is not. And the fact that he actually has "customers" Do people not care about their bodies anymore?
How it can be fixed: Find an apprenticeship, learn to pierce properly