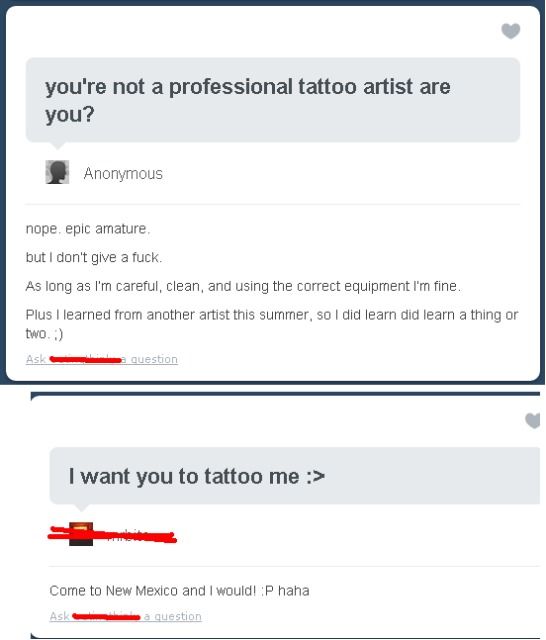 SUBMITTER COMMENT
D:
Found on tumblr. She's running a rather popular healthy/weight-loss blog and has loads of people looking up to her, so I was SO frustrated when I saw this and I had to confirm it. I just hope after I (the anon) asked her that, that I'm not the only person following her who realises how stupid this is.
What's awful?: Tattooing other people without being trained, and being proud of it and promoting it on a popular tumblr blog to people who are not well-informed!!
How it can be fixed?: Don't do it and at least don't promote it!!
11 Notes/ Hide
bongsxo reblogged this from awfulmodifications and added:

I live in new mexico too ugh seriously this state is full of idiots