http://img0.etsystatic.com/002/0/7035720/il_fullxfull.357445392_qg6i.jpg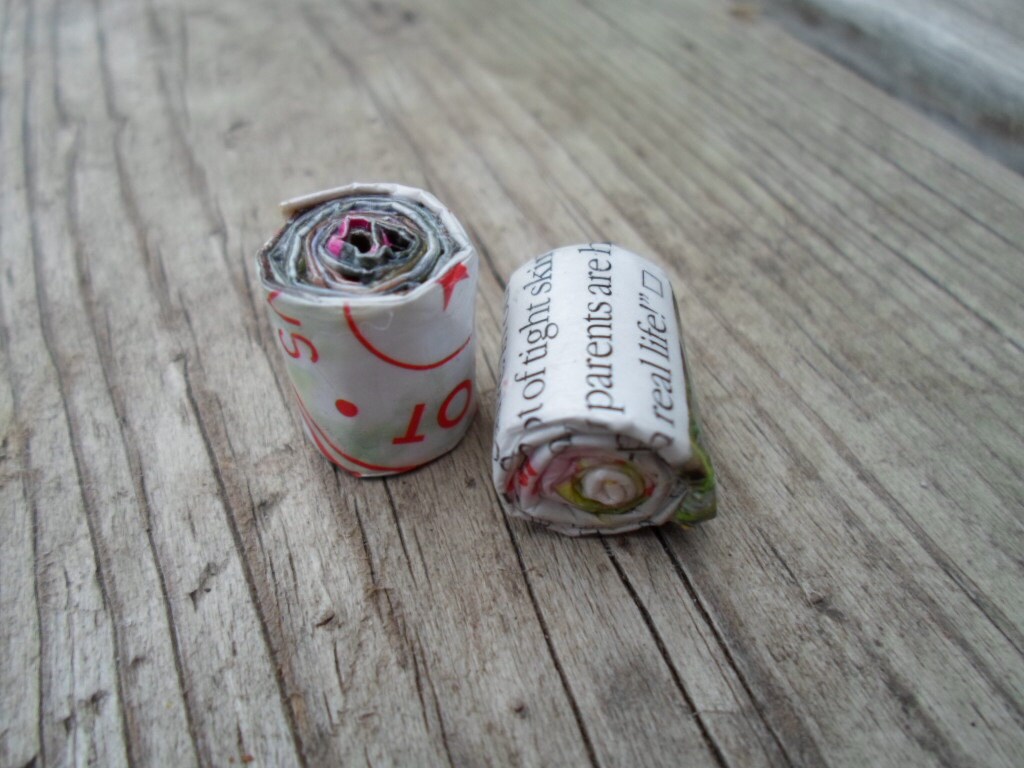 SUBMITTER COMMENT:
She's selling these plugs made out of rolled up paper on etsy. 
This is her description of the item:
white plugs made from a page from a magazine
size 1/2" campletely stable and safe to wear
able to be sterelized!!!
i don't think that they need o-rings, but if you would like some please leave a note, and i'll send some with your order!!

**MY PAPER PLUGS/TUNNELS ARE COATED WITH DECOPAUGE, THEN I COAT THEM WITH 2 COATS OF ARCRYLIC SEALER ~this makes them safe to wear for certain periods of time. (arcrylic sealer is shown on the last picture)
NOTE: not recomended for really long periods of wear.
NOTE: not recomended for use during stretching. wait at least 3 weeks after stretching before wearing these! doing so could cause infection in your ears, and could also ruin your plugs.

________If you ARE worried about my plugs damaging or hurting your ears in any way, i do suggest using PTFE tape around them so that your ears are not in contact with the plug. IF YOU DO NOT HAVE THIS, i will put some of my own PTFE tape on the plugs that you order for an additional $0.50 ~i may not have any currently in stock, and if that is the case, please be patient as your order will take slightly longer to be sent out/shipped.
WHAT'S AWFUL: well just in case it's not obvious… they're freakin magazine pages rolled up to make 'plugs'. Also, she claims they can be "sterelized!".
 HOW IT CAN BE FIXED: Don't wear, make, or buy rediculous unsafe and unsanitary creations such as this.